MJCCA Book Fest: Rachel Beanland & Julie Gerstenblatt
view options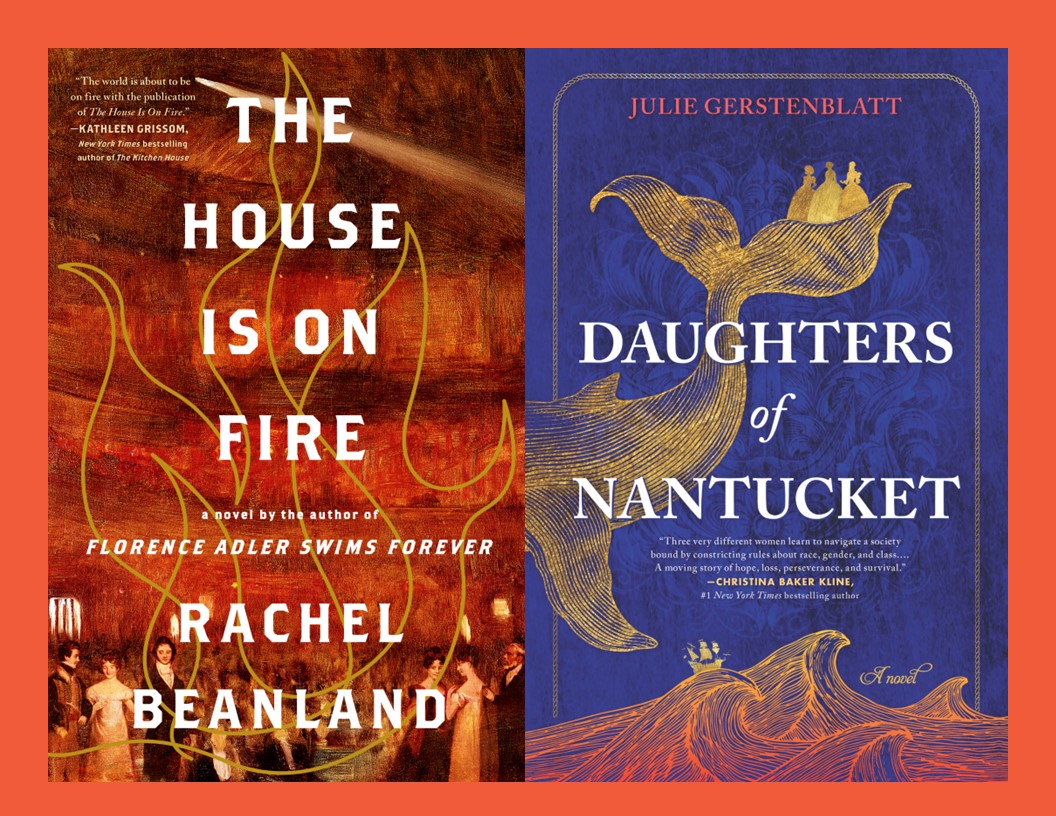 The 32nd Edition of the Book Festival of the MJCCA Presents Rachel Beanland, The House is on Fire: A Novel, and Julie Gerstenblatt, Daughters of Nantucket: A Novel


Author Talk, Q & A & Book Signing


Rachel Beanland, The House is on Fire


Richmond, Virginia, 1811. At the city's only theater, the Charleston-based Placide & Green Company puts on two plays a night to meet the demand of a populace that's done looking for enlightenment at the front of a church. On the night after Christmas, the theater is packed with more than six hundred holiday revelers. In the third floor boxes, sits newly-widowed Sally Henry Campbell, who is glad for any opportunity to relive the happy times she shared with her husband. One floor away, in the colored gallery, Cecily Patterson doesn't give a whit about the play but is grateful for a four-hour reprieve from a life that has recently gone from bad to worse. Backstage, young stagehand Jack Gibson hopes that, if he can impress the theater's managers, he'll be offered a permanent job with the company. And on the other side of town, blacksmith Gilbert Hunt dreams of one day being able to bring his wife to the theater, but he'll have to buy her freedom first. When the theater goes up in flames in the middle of the performance, Sally, Cecily, Jack, and Gilbert make a series of split-second decisions that will not only affect their own lives but those of countless others. And in the days following the fire, as news of the disaster spreads across the United States, the paths of these four people will become forever intertwined.


ABOUT THE AUTHOR


Rachel Beanland is the author of the novel Florence Adler Swims Forever. She is a graduate of the University of South Carolina and earned her MFA in creative writing from Virginia Commonwealth University. She lives with her husband and three children in Richmond, Virginia.


Julie Gerstenblatt, Daughters of Nantucket


Set against Nantucket's Great Fire of 1846, this sweeping, emotional novel brings together three courageous women battling to save everything they hold dear. Nantucket in 1846 is an island set apart not just by its geography but by its unique circumstances. With their menfolk away at sea, often for years at a time, women here know a rare independence--and the challenges that go with it. Eliza Macy is struggling to conceal her financial trouble as she waits for her whaling captain husband to return from a voyage. In desperation, she turns against her progressive ideals and targets Meg Wright, a pregnant free Black woman trying to relocate her store to Main Street. Meanwhile, astronomer Maria Mitchell loves running Nantucket's Atheneum and spending her nights observing the stars, yet she fears revealing the secret wishes of her heart. When a massive fire breaks out in town, these women are forced to reevaluate their priorities and decide what to save, what to let go and what kind of life to rebuild from the ashes of the past.


ABOUT THE AUTHOR


Julie Gerstenblatt holds a doctorate in Curriculum and Instruction from Teachers College, Columbia University, and has taught everything from middle school to graduate school. Her essays have appeared in The Huffington Post, Kveller, Cognoscenti, and Grown & Flown, among others. A native New Yorker, Julie now lives in coastal Rhode Island with her family and one very smart shichon poo.


Books will be available for purchase on the day of the event from our partner bookseller, A Cappella Books!