MJCCA Book Fest: Simon Sebag Montefiore, The World
view options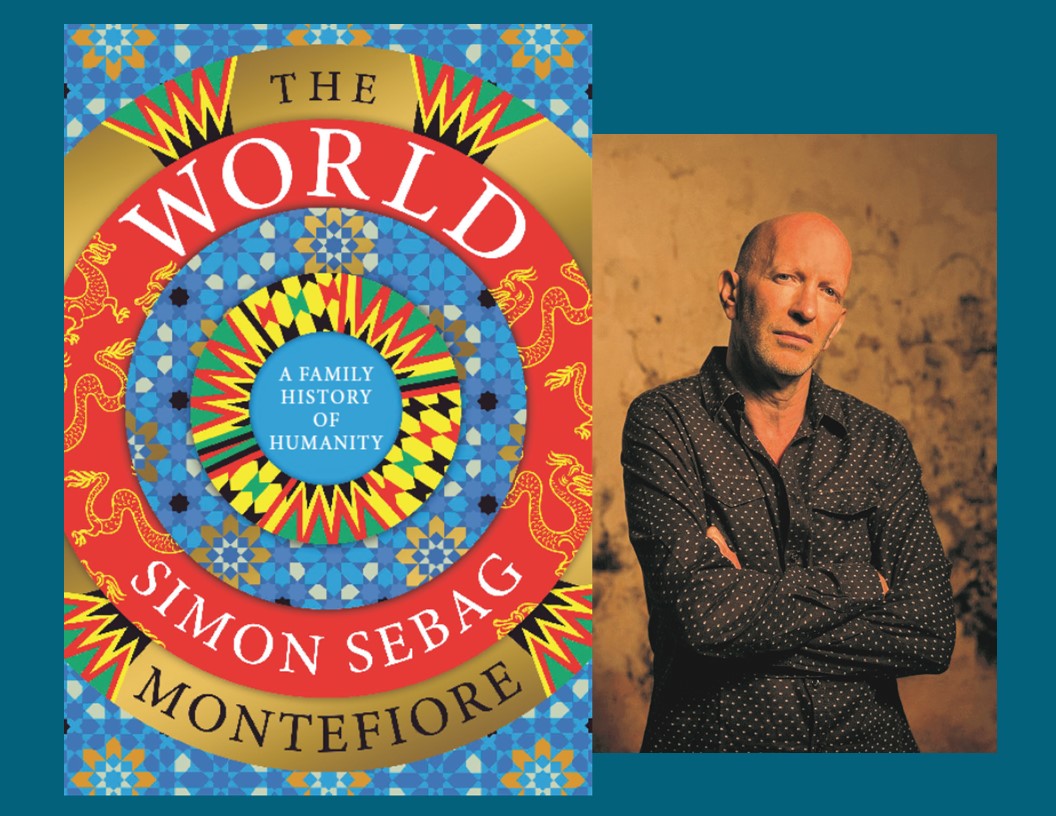 The 32nd Edition of the Book Festival of the MJCCA Presents Simon Sebag Montefiore, The World: A Family History of Humanity


In Conversation with Gail Evans, Former Executive Vice President, CNN Newsgroup, and Bestselling Author


Author Talk, Q & A & Book Signing


NEW YORK TIMES BESTSELLER! Named The Times (UK) History Book of the Year! Named one of the Best Books of the Year by The Economist
This is a magisterial world history unlike any other that tells the story of humanity through the one thing we all have in common: families. Around 950,000 years ago, a family of five walked along the beach and left behind the oldest family footprints ever discovered. For award-winning historian Simon Sebag Montefiore, these poignant, familiar fossils serve as an inspiration for a new kind of world history, one that is genuinely global, spans all eras and all continents, and focuses on the family ties that connect every one of us.
In this epic, ever-surprising book, Montefiore chronicles the world's great dynasties across human history through palace intrigues, love affairs, and family lives, linking grand themes of war, migration, plague, religion, and technology to the people at the heart of the human drama.
These powerful families represent the breadth of human endeavor, with bloody succession battles, treacherous conspiracies, and shocking megalomania alongside flourishing culture, moving romances, and enlightened benevolence. A dazzling achievement as spellbinding as fiction, The World captures the whole human story in a single, masterful narrative.


ABOUT THE AUTHOR


Simon Sebag Montefiore is a historian whose best-selling books have been published in forty-eight languages and won numerous awards including the Costa Biography Award and the Los Angeles Times Book Prize. His books include Catherine the Great and Potemkin; Stalin; Young Stalin; Jerusalem; The Romanovs; and the acclaimed Moscow Trilogy of novels. He received his Ph.D. from Cambridge and is a Fellow of the Royal Society of Literature. He lives in London.


ABOUT THE MODERATOR


Gail Evans is CNN's first female executive vice president, and is responsible for creating many of CNN's most successful shows. She is the recipient of numerous awards and appointments, and has appeared on many major national television shows. She currently lectures around the country, mentoring and teaching women of all ages and business backgrounds on how to get ahead in today's corporate world.


Books will be available for purchase on the evening of the event from our partner bookseller, A Cappella Books!

date
time
location
fee
age
code

date

MJCCA Book Fest: Simon Sebag Montefiore, The World

Monday, 11.13.2023 - 11.13.2023 (1 session)

time

7:30 pm - 9:30 pm




location

MJCCA Zaban Park

fee

Member: $18 & Non-member: $22

age

18 - 120 Years

code

#53806

Buy Tickets

Schedule
Monday, November 13, 7:30 pm - 9:30 pm